I love sunflowers and even considered using them in my own late-summer wedding! I love the rustic feel and warmth they add, but it can be tricky to use as a theme because one can easily get carried away with "sunflower everything". For an elegant twist, I love the combination of sunflowers with black and white in different prints, but as always sunflowers are also beautiful when used in casual, country feel. Today I'm focusing on formal designs with sunflowers.
Check out this gorgeous sunflower and damask table decor from
Project Wedding
!
Or this elegant inspiration with sunflowers and black and white stripes by WH Hostess at
The Party Dress
I love what Chrissy at
The Perfect Palette
created using yellow sunflowers and navy as an accent color!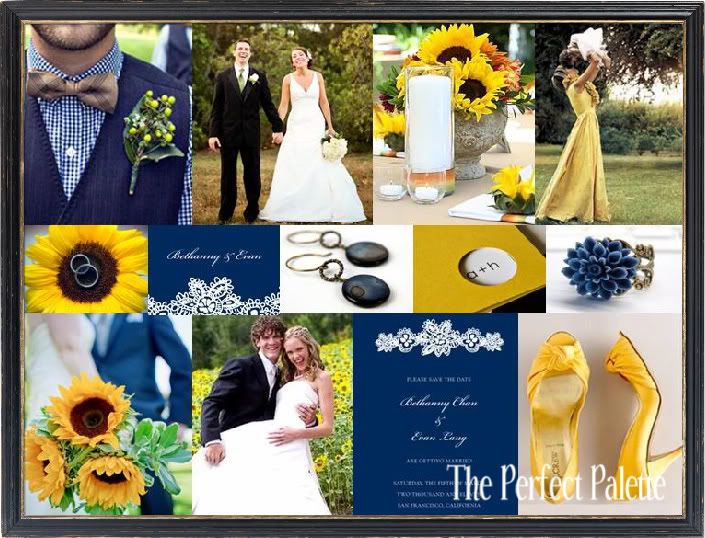 And for real warmth, check out this
Under the Tuscan Bridal Shower
featured on Hostess with the Mostess, and originally designed by
A Stunning Affair
. So elegant - not to mention another film-themed event. :)
Stay tuned for real rustic sunflower inspiration!